The Yoga Panel Skirt includes a streamlined silhouette, fitted at the waist while opening up in a wide flare hem inspired by the traditional foxtrot design. The asymmetrical panels in contrast print, featuring the iconic moon logo in 3D version, are exclusive for this preview, and stand by a solid black jersey panel.
main fabric 78% polyamide 22% elastane
2nd fabric 88% recycled polyamide 12% recycled elastane
LENGTH Measure down the centre of the back, from the top edge of the garment to the hem.


88.5cm / 34.9" (S)
89.5cm / 35.2" (M)
90.5cm / 35.6" (L)
WAIST Measure across the garment, in line with your natural waistline, and double the figure.


29cm / 11.4" (S)
31cm / 12.2" (M)
33cm / 13" (L)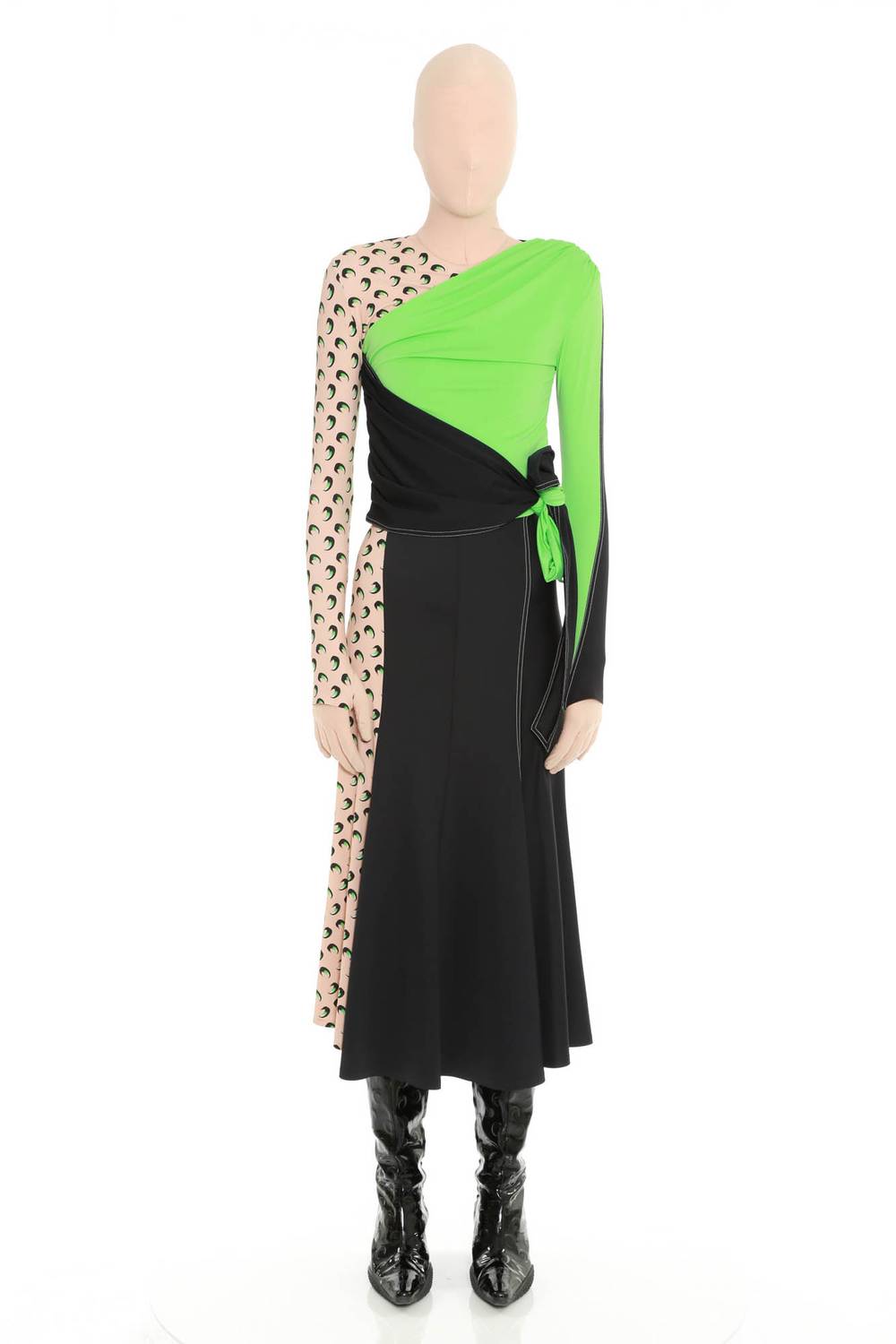 ←
← Back to shop