Due to the Regenerated nature of the materials used, composition, coloration, and graphic motifs of the article may vary, but it is exactly this feature that makes every piece all the more unique and precious to each customer.  
composition : 100% cotton, lining 100% cupro
made in italy.
LENGTH Measure down the centre of the back, from the top edge of the garment to the hem.


78.5cm / 31" (S)
79.5cm / 31.2" (M)
80.5cm / 31.7" (L)
SHOULDER WIDTH From shoulder point to shoulder point, across the back.


47.5cm / 18.7" (S)
48.5cm / 19.1" (M)
49.5cm / 19.5" (L)
SLEEVE LENGTH Measure in a straight line, from tip of the shoulder to the cuff.


68.2cm / 26.8" (S)
69.2cm / 21.2" (M)
70.2cm / 27.6" (L)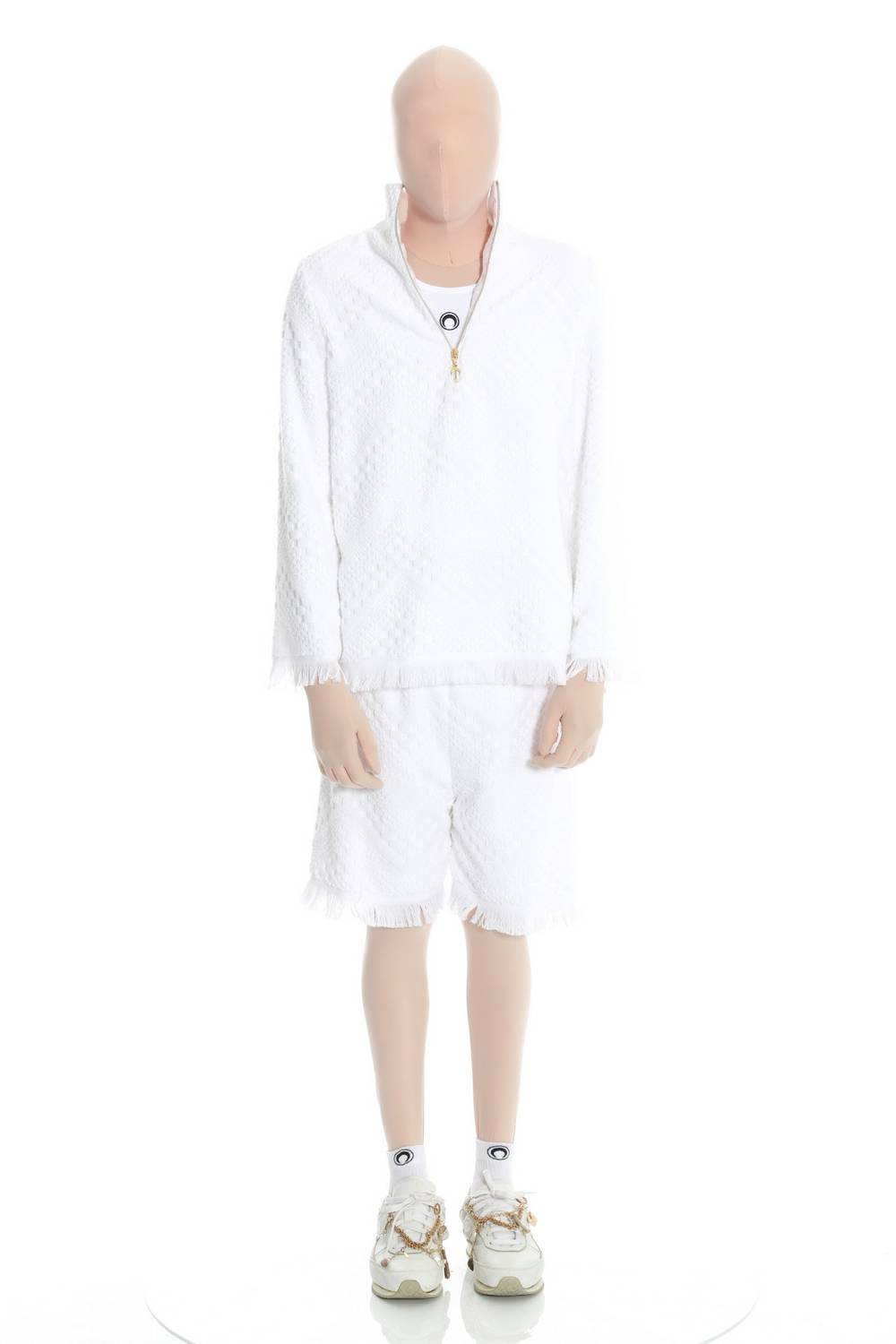 ←
← Back to shop