Fearlessly body-conscious, the Slim Cut-Out Dress is an accessible runway piece that enhances and celebrates women's diverse anatomies and curves by drawing inspiration from the brand's totem animal - the shifty salamander. With a curved halter neckline superimposed over a straight bust line and a single, stand-out strap in black, the upper half of the dress is composed of dynamic lines that are topstitched in white against the printed or plain jersey, sharply outlining the limits between the three.

By combining black , all over blue moon and Amphibian Zebra jersey dynamically, asymmetry and a Hybrid clash of prints are achieved boldly. The fitted, pencil cut skirt down to the ankles is made more practical by slashing a vent opening on the tight side. Styled with matching or mismatching jersey underneath or worn on its own for warm weather, the look served is assured to be edgy and utterly sexy.
78% polyamide 22% elastane, 2nd fabric 88% pa 12% ea recycled
LENGTH Measure down the centre of the back, from the top edge of the garment to the hem.


124cm / 48.1" (S)
125cm / 49.2" (M)
126cm / 49.6" (L)
BUST Measure across the garment, in line with the under-arm seam, and double the figure.


33cm / 13" (S)
34.5cm / 13.6" (M)
36cm / 14.2" (L)
WAIST Measure across the garment, in line with your natural waistline, and double the figure.


30cm / 11.81" (S)
31.5cm / 12.40" (M)
33cm / 13" (L)
Sold Out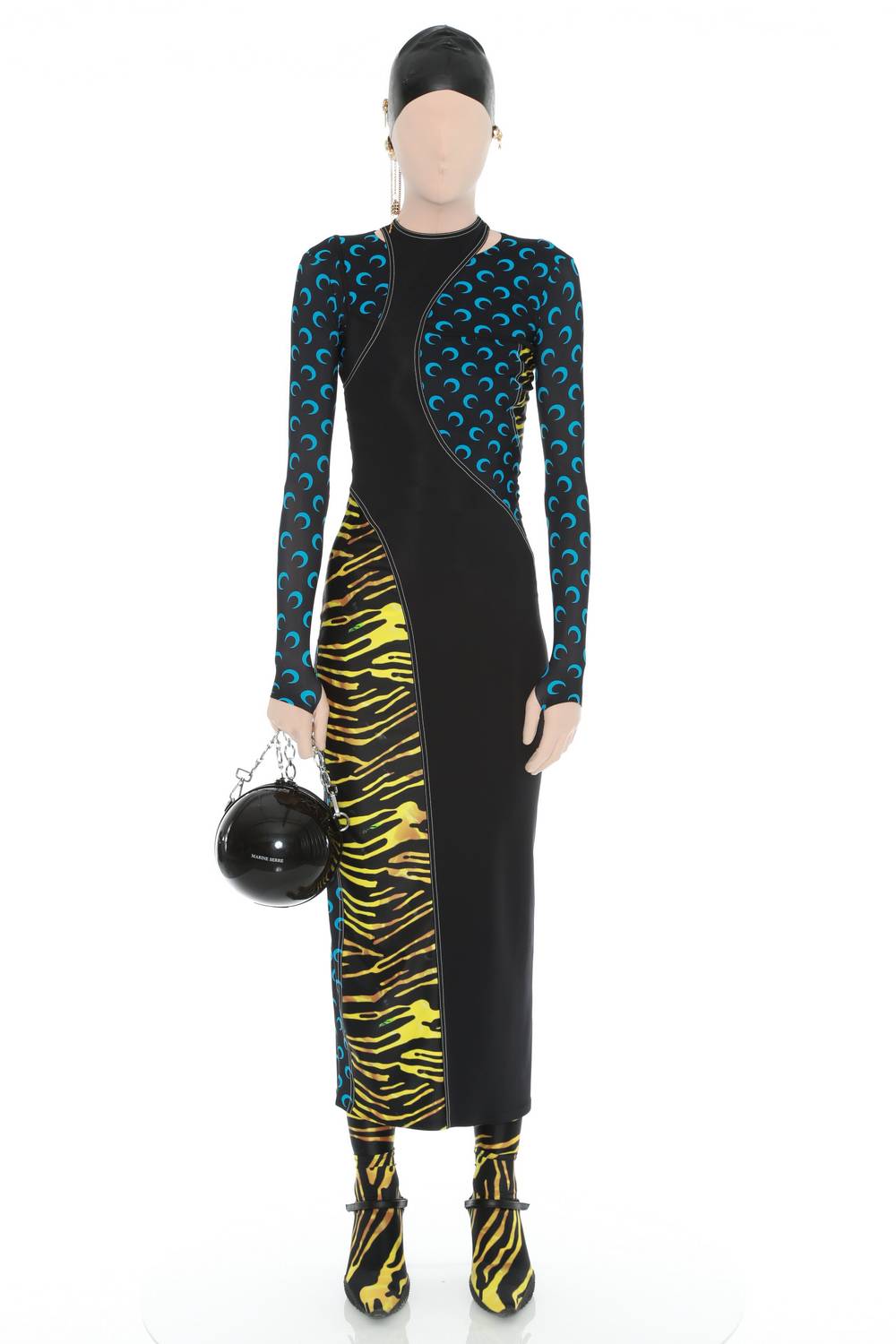 ←
← Back to shop